Donald Shaw, creative producer of the event, said he was "very shocked and surprised" to discover the BBC was planning to drop the long-running radio shows Pipelines, Classics Unwrapped and Jazz Nights.
Some of the best-known performers at Celtic Connections have also signed an open letter calling on the Scottish Government to intervene over cuts they say will have a "devastating" impact on the country's classical, jazz and piping scenes.
Gaelic singer Julie Fowlis, piper Finlay MacDonald, violinists Laura Wilkie, Greg Lawson and Patsy Reid, cellist Su-a Lee and pianist Fergus McCreadie have all backed the open letter, telling Scottish culture secretary Angus Robertson it is "essential" he intervenes with the highest level of the BBC's leadership "to reverse this terrible decision."
The open letter has also been signed by best-selling writer Ian Rankin, Edinburgh Jazz and Blues Festival producer Fiona Alexander, drummer Tom Bancroft and composer Eddie McGuire, as well as the Scottish Music Industry Association, the Royal Scottish National Orchestra and the Musicians' Union.
Shaw suggested BBC Scotland were "shooting themselves in the foot" by cutting the shows at an "extraordinary moment" for Scottish music when performers from different genres were collaborating more than ever.
The musician and composer said he owed his career to exposure to traditional music on the radio growing up in Argyll, where he was a founder member of the band Capercaillie. Shaw has also bemoaned the lack of support from the national broadcaster for the festival ahead of the event reaching its 30th edition next week.
More than 5,000 people have backed separate petitions launched by jazz musician Tommy Smith, Edinburgh International Festival director and violinist Nicola Benedetti, and composer Sir James MacMillan to demand a rethink over the cuts.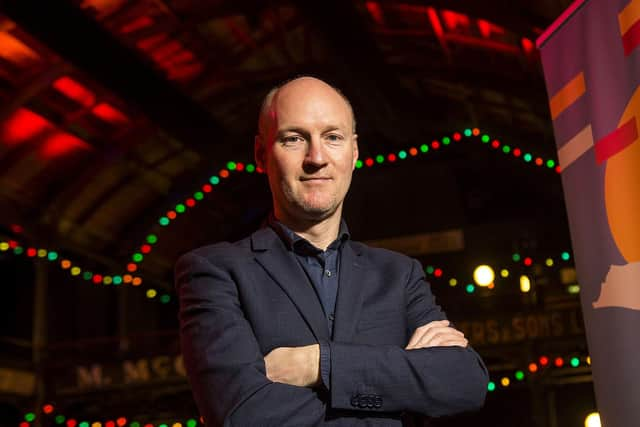 Shaw said: "I was very shocked and surprised to read about this. It's a real concern. They will have their reasons, but I hope they have a rethink. These programmes are not only a lifeline, but also open the window to people who might not know the music so well.
"You will have direhards who are really interested in the programmes, but what's more important is catching people who come upon them and fall in love with the music.
"There are plenty of opportunities for mainstream music now. Surely that means it's even more the gift of the BBC to educate where they can. It just seems like they are shooting themselves in the foot.
"That this is happening at the most extraordinary moment in Scotland when jazz, classical and piping musicians are all speaking to each other and creating very special music. I would have thought now would be the time to increase that kind of output on the airwaves, not decrease.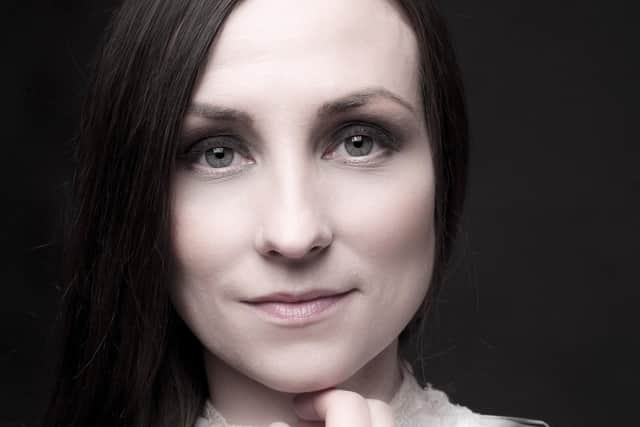 "I wouldn't be here now, doing what I'm doing, if it wasn't for listening to Radio nan Gaidheal while I was growing up in Argyll. I had the radio on, would hear the music, go and buy the records, and start to learn."
Around 1,200 musicians are due to perform in more than 300 events at 25 venues across Glasgow in the first full-scale Celtic Connections for three years. However, Shaw, who has led its programming, said the festival had struggled to generate interest from BBC Scotland in broadcasting from the event.
He told The Scotsman: "We offer BBC Scotland pretty amazing opportunities and they just say 'we don't have any money'. BBC Alba pick them up. To my frustration, BBC Scotland now and again say to us 'Ggod news, we want to do a Burns programme'. There are so many things that we're doing culturally that need to be exposed.
"There are so many good individuals trying to make music programmes for BBC Scotland, but it's never been known for its pro-active music programming."
Folk singer Steve Byrne, newly-appointed director of Traditional Arts and Culture Scotland, said: "Over the past few years, we've already lost the distinctiveness of local radio stations to large media groups with homogenised playlists.
"While streaming is decimating performers' incomes, and musicians are only just finding their way back out of the pandemic, it makes no sense for the BBC to reduce opportunities even further."It raises serious questions about the role of the national public service broadcaster and what it is for.
"If you can't hear a first-class programme on possibly the most iconic national instrument in the world on BBC Radio Scotland, where can you hear it? What does it say to kids in communities around Scotland learning classical, jazz, the pipes? I sincerely hope the BBC gives this a rethink."
The open letter states: "This decision comes at an enormously difficult time for all areas of the cultural and creative sectors. The pressures on the music industry are acute. At this pivotal time, it is vital that we do everything we can to protect the infrastructure that supports our fragile yet world-leading eco-system."
Mr Robertson said: "The Scottis Government recognises the important role the BBC plays in delivering cultural music programming in Scotland and across the UK. Scotland's musicians excel in every genre, creating a vibrant music scene that resonates across the globe.
"While the BBC is operationally and editorially independent, we recognise and share the music sector's disappointment with this decision and will ensure the BBC are aware of these concerns.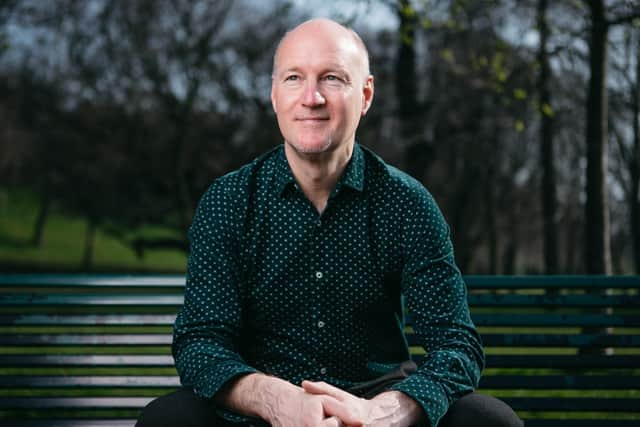 "The Government has long expressed concerns about the UK Government's freezing of the licence fee, which has exacerbated pressures caused by the UK Government shifting responsibility for funding free licences for over-75s onto the BBC's shoulders.
"It's our view that the BBC should be properly funded to ensure the protection of essential public services and maximum benefit of investment in original and authentic content, including its cultural music offering, for audiences in Scotland."