The opinion poll has revealed a slump in demand from Scots to take a staycation in their own country. More than half of those surveyed said they were planning fewer day trips in Scotland and cutting back on eating out in restaurants.
More than 1,000 Scots were surveyed last month for the poll by Edinburgh-based research firm 56 Degree Insight. The survey found 70 per cent of adult Scots went on at least one holiday last year, with 45 per cent going on a staycation in Scotland, 28 per cent taking a trip elsewhere in the UK, one in three going to Europe and 10 per cent booking a long-haul trip.
However, just 35 per cent of respondents expected to take a holiday in Scotland this year, with 24 per cent anticipating going elsewhere in the UK. Demand for trips to Europe and further afield were both up.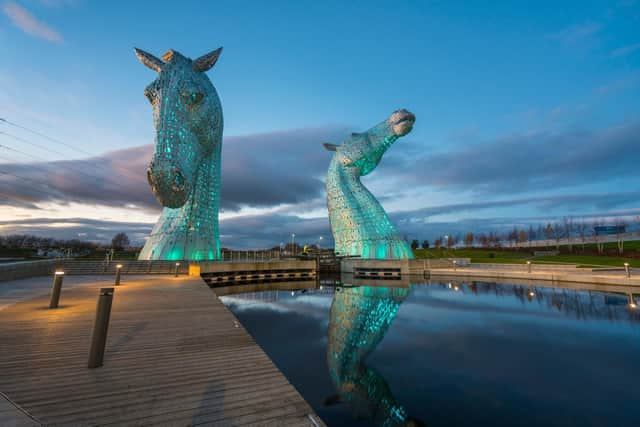 When asked about holiday intentions, one in five Scots said they were less likely to take a staycation this year, with 42 per cent said they were less likely to go on holiday anywhere compared to a year ago.
Key factors cited include the cost-of-living crisis, inflation, rising fuel bills, economic uncertainty and the cost of holiday at home and abroad. Just 13 per cent said they were worried about catching Covid.
More than a third of Scots said they were planning to spend Easter at home, with just 16 per cent planning a holiday in Scotland.
The research from 56 Degree Insight states: "Of particular concern for the Scottish tourism industry is that whilst around 35 per cent anticipate taking holidays in Scotland, this is a decrease on the numbers taking home holidays in 2022 (45 per cent), clearly suggesting a potential decline in domestic tourism this year.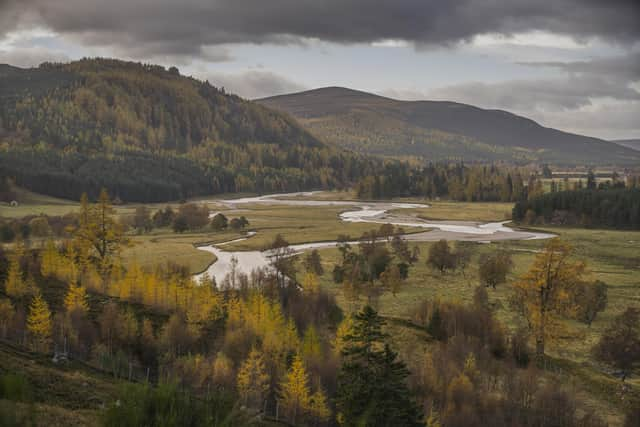 "Only Europe and long-haul destinations are showing potential increases on 2022. This suggests that the recovery in outbound tourism will continue, but unlike the last two years, partly at the expense of domestic breaks. In particular, holidays to Spain look set to grow, with almost one in five Scots planning a holiday there.
"A number of factors are likely to act as real barriers to holiday-taking this year as 43 per cent of Scots said that the cost-of-living increases would have a major impact on holiday decisions and choices, with increases in inflation (34 per cent), fuel bills (33 per cent) and the prices charged by operators at home and abroad (29 per cent) all likely to dampen demand.
"The cost-of-living crisis is undoubtedly playing a role on our leisure spending generally – 42 per cent of us are less likely to be planning holidays just now than at this time last year – and this pattern extends into day tripping and eating out."
A spokeswoman for national tourism agency VisitScotland said: "We know the rise in the cost-of-living and doing business has created new challenges for our valuable tourism and events industry. Consumers are booking later than normal and looking for value for money such as offers and deals.
"However, we're hearing mixed, but generally encouraging signs from businesses across Scotland, with some reporting healthy booking numbers for the year ahead. In particular, we've seen strong pent-up demand for Scotland from our international key markets, including North America.
"There are many ways for visitors to support Scottish tourism with a range of options to suit every budget. We continue to work closely with the industry to promote the country to both domestic and international visitors."
Leon Thompson, executive director of UKHospitality Scotland, said: "The cost-of-living crisis is resulting in consumers reigning in their discretionary spend. Hospitality is on the front-line and this is evident in these findings.
"Many businesses have been reporting declining visits to bars and restaurants, with dwell time and spend reduced, with some attempting to manage cash flow by reducing hours or days of business.
"Our businesses continue to manage their own rising costs on energy and food and drink and inevitably these increases have forced up prices.
"It is concerning to see that the Scotland staycation market may be softer this year. Hotels and food and drink businesses all need a strong spring and summer season to keep them financially buoyant.
"Scotland is a premiere destination and we attract visitors from the rest of the UK and the world every year. We need a major push to encourage visitors to come to Scotland and enjoy everything we have here."
Scottish Tourism Alliance chief executive Marc Crothall said: "It's more important than ever that we drive international visits to Scotland, given that discretionary spending by our domestic market is in significant decline as the cost of living crisis bites into household budgets.
"The Scottish Government must focus on removing barriers to growth for businesses in our sector, rather than imposing policies which have a negative impact on business and sector growth at a time when our industry is already struggling.
"We cannot price ourselves out of the market by passing the costs on to the customer. We must be seen by our domestic and international markets to be affordable, available and accessible.
"At least 60 per cent of pubs are not fully open because it's simply not viable for them to trade with declining daytime footfall in many towns and city centres and operating costs rising.
"Our industry is trading against low spend, high costs and a changing consumer market. The new hybrid way of working has seen many people choosing to work from home on Mondays and Fridays, resulting in less daytime and early evening spending in coffee shops, cafes, bars and restaurants than pre-pandemic."