Eddi Reader has accused the broadcaster of "removing" musical avenues for performers by proposing to end three long-running traditional music, jazz and classical shows.
The Brit Awards winner said the demise of the programmes would "destroy" the confidence of young performers able to use Scotland as "a musical springboard to nurture their art and spread it throughout this world".
Reader, who busked on the streets of her native Glasgow as a young musician, has recalled how she was forced to move to London to pursue her dream of becoming a singer, before she found fame with the band Fairground Attraction.
Accordionist Phil Cunningham, another favourite at Celtic Connections, which starts on Thursday, urged the broadcaster to take part in a "considered and respectful discussion" to seek an alternative to ending Classics Unwrapped, Jazz Nights and Pipeline.
The BBC has admitted that its proposed changes will result in a loss of three hours of made-in-Scotland music programming every week.
Violinist Nicola Benedetti, the new director of the Edinburgh International Festival, and jazz pianist Fergus McCreadie, the most recent Scottish Album of the Year winner, are among the musicians fighting the cuts who have credited the BBC with giving them crucial platforms as teenagers.
Reader said: "In 1980, as a musical child becoming an adult professional musician, I saw, during my apprenticeship, how barren Scotland was in providing any path to achieve any headway in my art form without forcing me to leave my country and head for some other place to create a musical space to expand.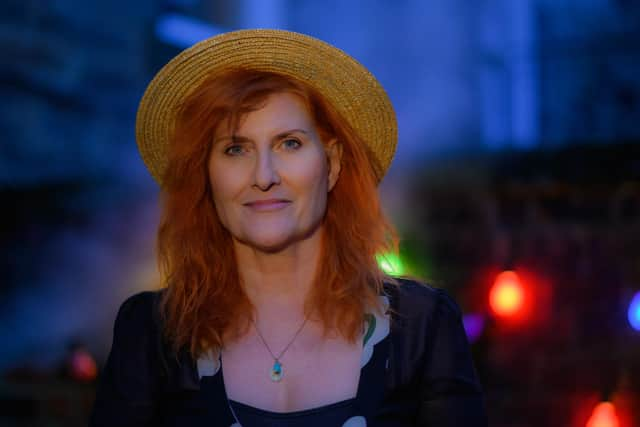 "These programmes went some way to addressing that problem; now, unconscionably, these musical avenues are being removed.
"Scotland's cultural palette is as broad and inspiring as any other country's palette. In recent times, I've seen younger Scottish musical generations gain more confidence about working and living in Scotland, using it as a musical springboard to nurture their art and spread it throughout this world.
"These cuts will now contribute to completely destroying that new confidence for our young."
Reader said she had returned 20 years ago to find a "new, very confident, artistic Scotland", when she made an album of Robert Burns songs with leading traditional musicians.
She said: "It would have been impossible if my Scotland had remained a barren land for outlets. As it was when I began my journey.
"This decision sounds like the usual short-term cowboy deciding over art when they have zero connection to art."
BBC Scotland head of commissioning Louise Thornton said: "Radio Scotland will continue to have music programmes on-air every day of the week, across a range of genres, in addition to all of our arts coverage each weekday afternoon on The Afternoon Show.
"Radio Scotland currently broadcasts 45 hours of music programming, made here in Scotland, every week. After these changes, it will still broadcast 42 hours.
"We understand that, while all radio station schedules evolve over time, not everyone is going to support the changes that take place, but we're trying our hardest to balance our responsibilities to continue to support Scotland's creative sector across all BBC services while facing a harsh financial reality."