Patient fans who had waited in virtual queues once again found themselves battling it out against ticket touts and bots to purchase tickets to the event. Eurovision final tickets were on sale for as much as £7,000 on second-hand sites minutes later after they had been sold out.
Name any event in the past few months and there will have been similar scenes, from high-demand concert tours like Beyonce in Edinburgh to sporting events and even smaller-scale gigs. Fans are at the mercy of those looking to exploit and profit from a system that is insufficient and not fit for purpose.
The question of ticket resales once again reared its head this week at Prime Minister's Questions following the sheer number (and asking price) of Eurovision tickets on second-hand sites. Labour MP Kevin Brennan asked Prime Minister Rishi Sunak about "queue-jumping online ticket touts" reselling Eurovision tickets on "dodgy sites" and what it would take if the UK hosting Eurovision on behalf of war-torn Ukraine could not stop people shamelessly profiteering.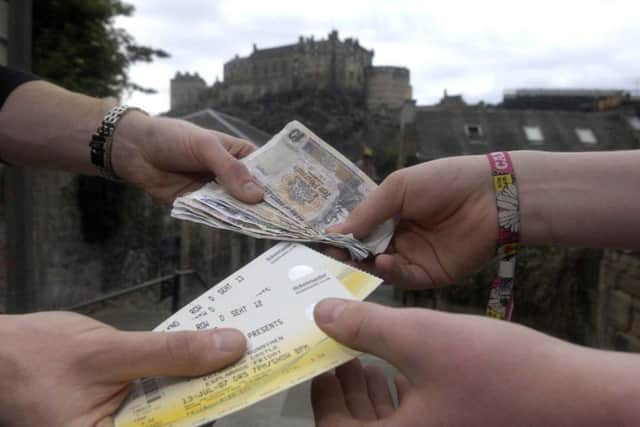 The response from the Prime Minister was one that we had heard before, insisting measures had been put in place to combat ticket touting and that Eurovision would be open to all.
The truth of the matter is that a failed market is being propped up by inaction and a lack of accountability across the board, and that in turn is allowing ticket touts to have carte blanche. How can those reselling tickets for a quick buck be held to account when the ones selling them initially are more than happy to rip fans off? If the vicious cycle continues, who cares as long as everyone makes profit on the bottom line.
The UK and other countries have allowed a monopoly to develop on the scene, with companies such as Ticketmaster charging incredible amounts for events, introducing dynamic pricing that allows prices to fluctuate depending on demand, and even charging for booking fees when tickets sent virtually.
Until there is a serious shake-up of how tickets are sold initially, the problem of ticket torturing will never be solved.