Football, shinty, circus, cookery and filmmaking will all feature alongside ceilidh dancing, poetry, singing and storytelling in the World Gaelic Week programme.
Arts centres, village halls and schools will be hosting events after grants of up to £500 were made available for in-person and online projects this year, with the aim of bringing people together to celebrate Gaelic across the country.
World Gaelic Week, which translates as Seachdain na Gàidhlig, was instigated last year by Hands Up For Trad, the arts company behind the Scots Trad Music Awards and the Scots Language Awards, with the backing of Gaelic language body Bòrd na Gàidhlig and national arts agency Creative Scotland.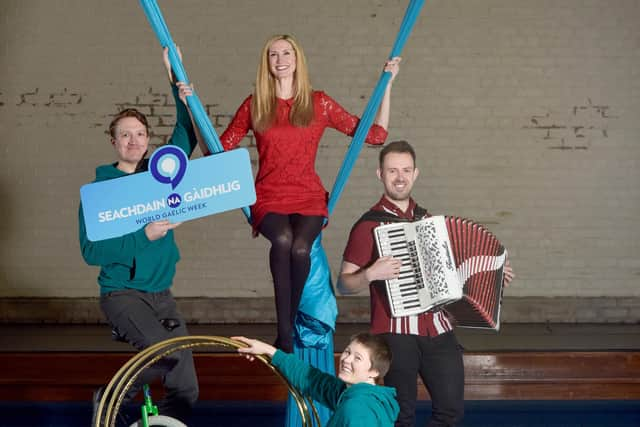 The initiative – which emerged from a project during lockdown to encourage people to learn a Gaelic phrase on a designated day – is Scotland's first official nationwide language and culture week.
Key aims of World Gaelic Week, which will run from 20-26 February, include encouraging community groups, businesses and individuals to "take ownership of the Gaelic language," forging new connections between the Gaelic community across Scotland and overseas, and raising the profile of the language, which 58,000 people were recorded as being able to speak in the last Census.
Highlights of the forthcoming World Gaelic Week programme include a showcase for the Harris Tweed industry in the Outer Hebrides, a Gaelic t-shirt design workshop in Tait, a celebration of 25 years of Gaelic education in North Lanarkshire, a week of a events at a new culture and heritage centre on South Uist and singing workshops on the Isle of Skye.Participants include Partick Thistle Football Club, Paisley Community Circus, Taynuilt Gaelic Choir, Dunoon Grammar School and the Glasgow Gaels Shinty Club, with other events being staged on the islands of Arran, Mull, Berneray, Harris and Eriskay.
Shona MacLennan, chief executive of Bòrd na Gàidhlig, said: "We're delighted to support Seachdain na Gàidhlig again following on from the resounding success of its first year.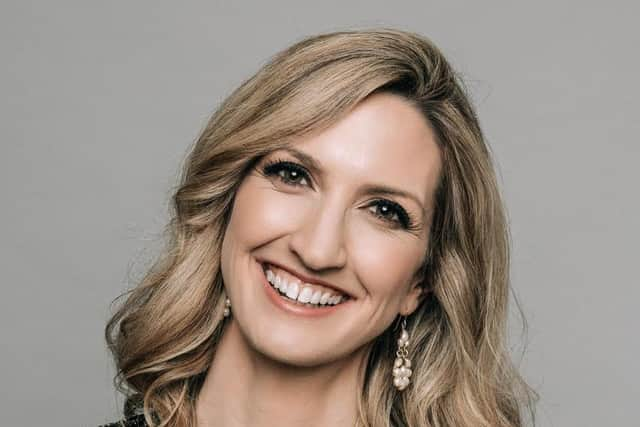 "This week celebrates everything about Gaelic – the language, the culture, the arts, music and heritage and we are very much looking forward to this year's offering.
"The small events fund scheme will have enabled more groups to host their own events in their communities and we are hugely encouraged by the number of applicants.
"This week helps to promote and normalise the Gaelic language as well as contribute to wellbeing and creating and strengthening connections in Gaelic worldwide."
Gaelic singer and broadcaster Joy Dunlop, the director of World Gaelic Week, said: "We were blown away by the calibre of all the applications received and are hugely grateful to Bord Na Gàidhlig for awarding us extra funding to facilitate a small grants fund."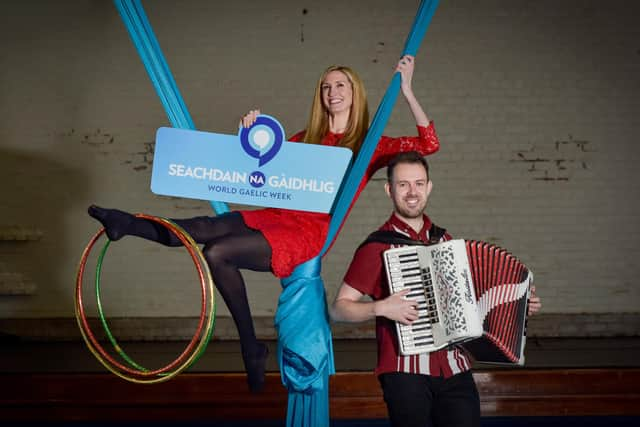 Hands Up For Trad director Simon Thoumire said: "By shining a spotlight on champions and uniting fluent speakers, learners and those new to Gaelic, from across various aspects of everyday life, we will drive enthusiasm and uptake to highlight the use and benefits of our culture and language. We're really happy Bord Na Gàidhlig have supported this project, which fits with our aims of supporting Gaelic culture and language."