The former Prime Minister, his wife Cherie, Diana Princess of Wales, Robin Cook, Peter Mandelson, John Prescott and Gordon Brown will all be depicted in the show.
Tony! (The Tony Blair Rock Opera) will be staged as part of the Pleasance programme 31 years after Hill won the coveted Perrier Award at the Fringe.
It is one of the first shows to be announced for this year's festival, which will run from 4-28 August.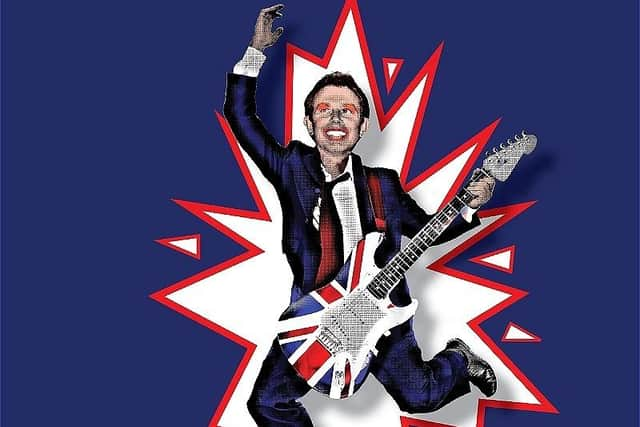 Other acts stars confirmed for appearances include actor and comedian Greg McHugh, who will be reviving his Gary: Tank Commander character for a Fringe chat show.
McHugh will be appearing as part of the Gilded Balloon line-up along with the comics Rhod Gilbert, Grace Campbell, Schalk Bezuidenhout, Jack Skipper, Pravanya Pillay and Joshua Bethania.
Comedy favourites appearing at the Pleasance include Paul Merton, Adam Kay and Mervyn Stutter, whose show Pick of the Fringe will be celebrating its 30th anniversary.
Its line-up will also feature Diana: The Untold andUntrue Story, which is said to combine "drag, audience interaction, puppetry and a lot of queer joy."
Hit Pleasance shows returning include Newsrevue, Showstoppers! The Musical, Shit-faced Shakespeare and In Loyal Company, a play telling the true story of missing Second World War soldier and prisoner of war Arthur Robinson.
Said to be "for Tony Lovers and Haters everywhere," Tony! (The Tony Blair Rock Opera), is being billed as a cross between Yes, Minister and The Rocky Horror Show.
Speaking about the show, which was originally staged in London last year, Hill said: "The future all looked so rosy back then, didn't it? It's struck me for a while that Tony Blair's life is epic - operatic even, in its story arc.
"I know it doesn't sound like obvious material for a comedy musical but we're not laughing at Tony so much as laughing at the choices we made back in the 1990s and early 2000s."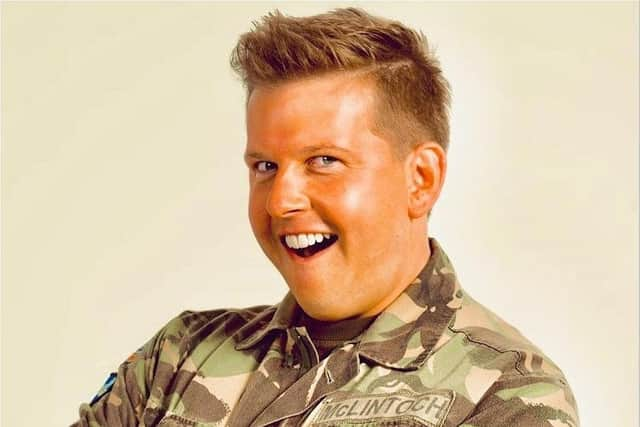 Hill's regular musical collaborator, Steve Brown, who has written the music for the show, added: "We could only convey this story in the most overblown of all possible theatrical forms: The rock opera...or poperetta if you will. Fun, catchy, but ultimately, a tragedy in the making."
Other shows in the Gilded Balloon line-up include Potty the Plant, a new dark-comedy musical starring a singing, dancing pot plant, Jez's Car Crash Magic Show, and The 69-Sketch Show from sketch group Biscuit Barrel, who promise to perform 69 sketches in the space of an hour.
Karen and Katy Koren, Gilded Balloon's artistic directors, said: "We're incredibly proud to present the first shows of our 2023 programme with some tremendous international and local artists and companies.
"We continue to provide a supportive platform for the very best artistic and creative talent at the best arts festival in the world."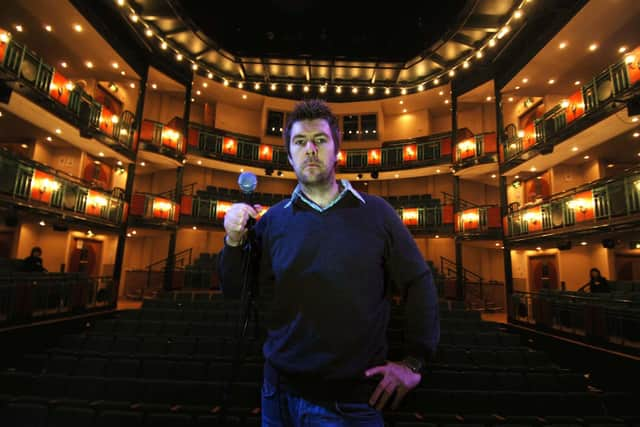 A spokeswoman for the Pleasance said: "With more shows to be announced over the coming months, there will be comedy, theatre, circus, magic, dance, kids' shows and much more, alongside support for some of the most innovative newcomers through our artist development strand Pleasance Futures."