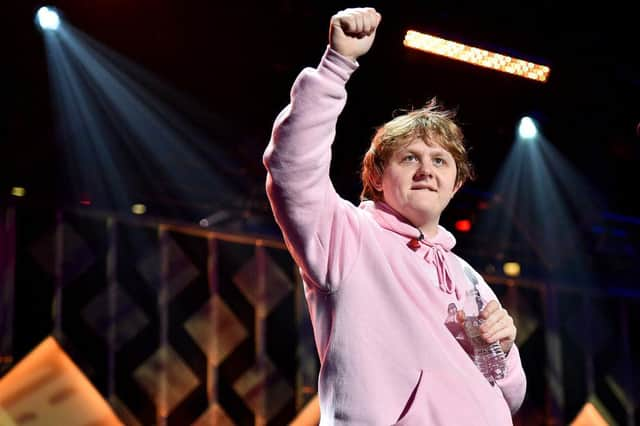 And now Capaldi can add a Netflix Original documentary to his list of impressive achievements after the streamer confirmed a release date for a brand new documentary titled Lewis Capaldi: How I'm Feeling Now that promises fans an in-depth, behind the scenes look at the career of the 26-year-old Glasgow artist.
Capaldi is said to have given the streaming giant unlimited access and charts his remarkable achievements while it also taking fans back to Capaldi's Scottish roots as viewers are given a chance to see the singer's family home and the local venues which first gave the chart-topper a chance to showcase his talents.
What can we expect on Lewis Capaldi's Netflix documentary
Said to filmed over a number of years, the documentary will give viewers a glimpse into the life of Capaldi as he goes from strength to strength in the music world. Netflix have promised exclusive footage, with the singer said to hark back to his earliest performances as he visits his parents home in Scotland.
The documentary will focus on the year that has defined the Bruises singer and his journey from small town Scottish boy and relative normality to one of the biggest music stars on the planet – while it is also said to show Capaldi's struggles as he attempts to adapt to the world that has opened up around him after his record-breaking debut album.
Who made the Lewis Capaldi Netflix documentary
Those of you familiar with the undeniably popular music documentary 'Bros: After the Screaming Stops' will be delighted to know the man who made that BAFTA winning documentary, Joe Pearlman, is also the man behind the Capaldi documentary.
Pearlman has previously worked on a number of behind-the-scenes documentaries with the likes of Mo Farah, while he was also responsible for last year's Harry Potter 20th Anniversary: Return to Hogwarts TV special which was highly rated by fans of the blockbuster film.
When is the Lewis Capaldi documentary released on Netflix
The documentary promises to go in depth on the life of times of the Glasgow born singer as he evolves from a young teen singer making spare change in local pubs to global superstar and music megastar. With a runtime of one hour and 36 minutes Capaldi fans are guaranteed to get the most intimate portrait of the Scottish singer so far, with never-before-seen footage promised by the streamer.
Lewis Capaldi: How I'm Feeling Now with launch on the streaming platform exclusively on April 5.
You must have a Netflix account to watch the documentary, which can be purchased here with prices starting at £4.99.