A luxury flat in Edinburgh's New Town is the intriguing setting for the retired detective to take centre stage himself when a dinner party gathering takes a dark turn. But Edinburgh-based author Rankin admits he has no idea if the murder mystery he has written will ever see the light of day in the character's home city.
When Rankin came up with the idea for the play during the pandemic-enforced shutdown of theatres, it was specifically designed to help them emerge from the pandemic.
All of the action will unfold in the one dining room, where the hostess of an intimate gathering has laid on after-dinner game challenging her guests to solve a stately home murder.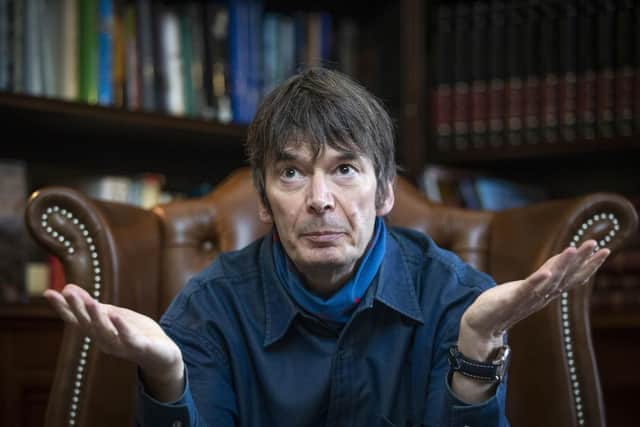 Invited along as the dining companion of a female lawyer, Rebus revives his detective skills when a dead body is discovered during the dinner party.
Rebus: A Game Called Malice will premiere this week at Queen's Theatre Hornchurch in east London, nearly five years after the character's stage debut, when Charles Lawson and then Ron Donachie took on the lead role. Taggart star John Michie is now preparing to play Rebus for the first time.
Rankin has reunited with director Robin Lefevre, and producers Daniel Schumann and Lee Dean for the new play, which will be launched at Queen's Theatre Hornchurch tomorrow.
Rankin said: "I thought that when theatres come back they would be a bit strapped for cash, so wouldn't want too many actors or too many scene changes, and would be wanting an interval to serve drinks, audiences might want to be in and out of the theatre in a couple of hours.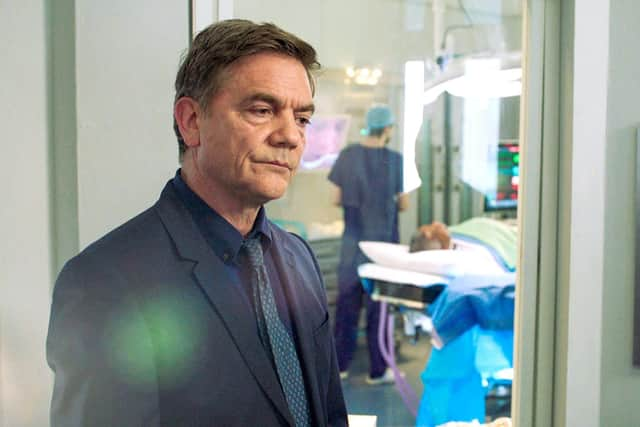 "It gave me the idea of a kind of drawing room mystery with six people at a posh Edinburgh dinner party in the New Town. There are three male characters and three female characters. The women all know each other from going to the same gym, but the men don't.
"A female lawyer of Rebus's acquaintance has taken him along as her plus one and the two other women have each brought a partner. I quite liked the idea of almost having a game within a game. There are two puzzles to be solved – one is the fictional murder in the after-dinner game and the other is the real-life one when a body turns up."
Rebus: A Game Called Malice, Rankin's third stage play, will be launched a decade after his debut, Dark Road – an Edinburgh-set thriller unconnected with the Rebus novels, drew sell-out audiences to the Royal Lyceum, one of the city's best-known theatres.
Rankin said: "I've learnt a lot from the other plays I've done, such as how many characters and scene changes you can get away with, and having enough doors so people can come and go.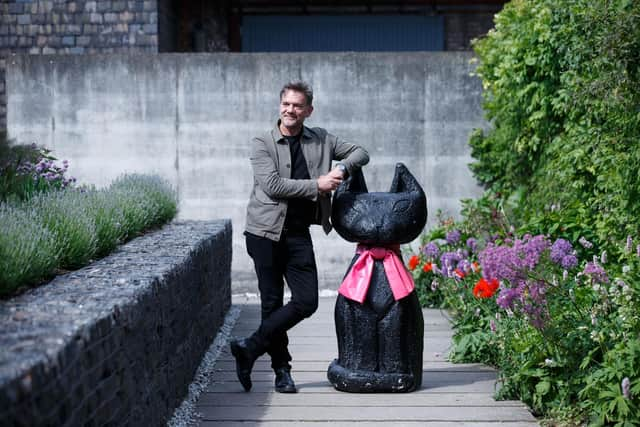 "There were loads of special effects in the first play I did, which meant there was a lot that could potentially go wrong every night. This one has very simple staging, which gives me hope that theatres will think that they can put it on. We never leave the room – there are no scene changes at all. It's a tight production with a tight cast of characters.
"The other thing that all the theatres noticed with the previous Rebus play was that Rebus fans like a drink at half-time. The bars were all doing gangbuster business, so that is in its favour, but the theatres really noticed that people were coming to see it who wouldn't normally go to the theatre. They were there because it was crime fiction or it was Rebus and wasn't Chekov."
The previous play toured extensively around the UK. However, fans of Rankin and Rebus face a wait to find out if and when the new show will be performed, with other dates still to be confirmed.
Rebus: A Game Called Malice is being launched in London against a backdrop of uncertainty for Scottish theatres. The King's in Edinburgh, where the last Rebus thriller was staged, is closed, awaiting a much-needed revamp that has gone nearly £9 million over budget. The Royal Lyceum has admitted it has had to cut back its programme to survive the economic crisis.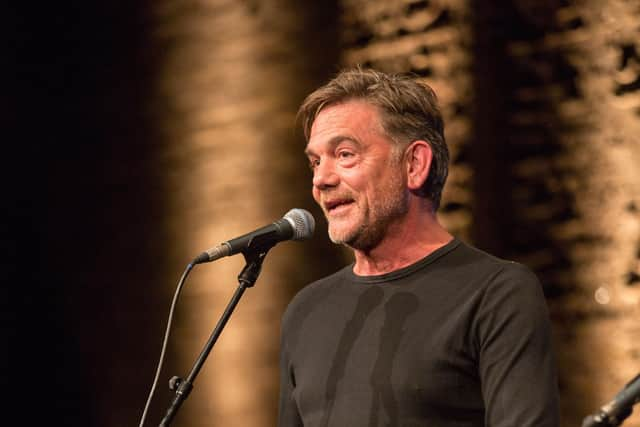 Rankin said: "I'm looking forward to seeing it. I'm really hoping it will tour, but theatres are so wary at the moment. The producers will be looking at a full-scale tour, as happened with the previous Rebus play, but it's all about getting theatres to agree to it. It seems to me that they're holding back to see how it is received, waiting for the reviews to come in and see if they're getting enough bums on seats.
"There has been a reticence to go back to an enclosed space like a theatre, especially folk of a certain age. But things are definitely relaxing and people are getting less wary.
"I would hope upon hope that someone in Edinburgh would take a punt on it. I would think it's a surer thing in Edinburgh than anywhere else, but none of it is in my control. I'll just have to wait and see."
Rankin says the play is set in a slightly different "universe" to his best-selling novels, describing it as "late period Rebus" with the character only recently retired.
He said: "Hopefully it is set in a kind of timeless world, so that when you're in the theatre with these characters you are in their world and their timeframe. Everybody sitting around the dinner table has secrets that they're hiding.
"It's a psychological thriller in that all these characters are going to be unpicked at some stage and a lot of the unpicking is going to be done by Rebus."