A new "focal point" Jupiter Artland will be created under plans for the multi-million pound development, which is hoped to be open by 2030.
Robert and Nicky Wilson, Jupiter Artland's founders, say the purpose-built gallery complex will replace converted buildings in the grounds of their Bonnington House estate, which are "no longer fit for purpose".
They say the new development is needed to secure the long-term future of Jupiter Artland, one of Edinburgh's main locations for showcasing world-class work from Scottish, UK and international visual artists.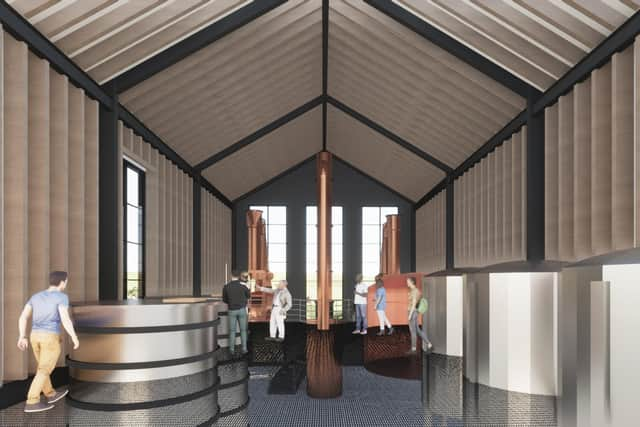 Works of art are expected to be "integrated" into Jupiter Artland's new "micro distillery", which is said to be a key element in plans to ensure the "overall financial sustainability" of the attraction. The attraction will be able to open year-round for the first time.
Andy Goldsworthy, Anish Kapoor, Antony Gormley, Anya Gallaccio, Charles Jencks, Christian Boltanski, Cornelia Parker, Joana Vasconcelos, Laura Ford, Marc Quinn, Nathan Coley, Peter Liversidge, Phyllida Barlow and Rachel Maclean are among the artists who have been commissioned to create work for the grounds of Jupiter Artland by the couple.
However, they say recent exhibitions, including last year's devoted to the work of Tracey Emin, have shown there is a "strong need" for Jupiter to pursue a purpose-designed space that will attract "the world's best artists".
The current exhibition spaces are planned to be repurposed by Jupiter Artland for its education foundation, which is aimed at ensuring every child in Scotland has access to visual art. Annual visitor numbers of more than 100,000 have been recorded at Jupiter Artland since the 120-acre grounds of Bonnington House were first opened to the public in 2009.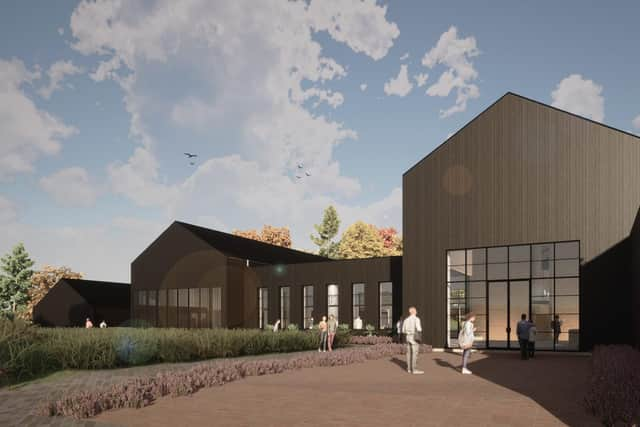 A neighbouring site has been acquired by the Wilsons to allow the expansion plans to be drawn up. A micro-distillery for the production of whisky and vodka will also be housed in the complex, along with a new cafe and shop.
A planning application lodged with the city council says the project – being designed by Helensburgh-based architectural practice Organic – is intended to help Jupiter Artland become more "financially self-sufficient" and will ensure its "ongoing viability".
A blueprint for the development states: "Jupiter Artland has become a major cultural institution in Scotland's artistic landscape, and this success has led to a requirement to plan and develop for its long-term sustainable future."
Nicky Wilson said: "This is the next exciting step in the continuing of Jupiter Artland Foundation's work to reach every child in Scotland and create a sustainable future for Jupiter in Scotland."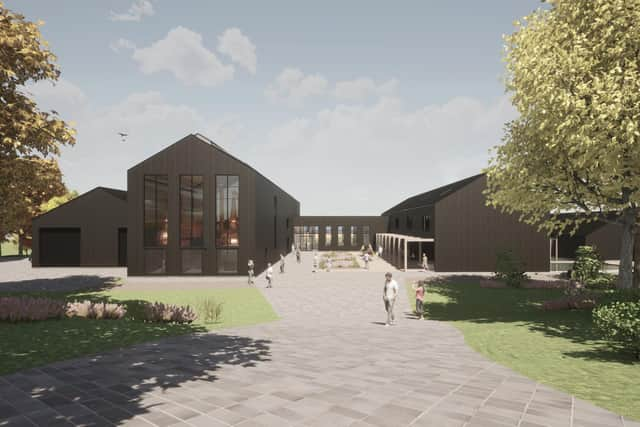 Andrea Wise, founder and director of Organic Architects, said: "This gallery is a nationally important new arts venue for Scotland. It allows Jupiter to host a wider range of exhibitions in a bespoke building, which also increases the amenities for visitors. There will be a new café space and small shop, which replaces facilities already available at Jupiter Artland.
"The craft distillery will be installed within the art space. The vision is for sculptures and artworks to be integrated within what has traditionally been seen as an industrial building type."