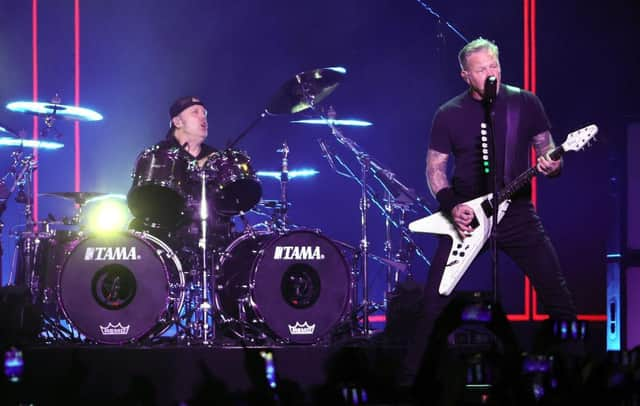 '72 Season's' will be Metallica's first album proper since 2016's 'Hardwired... to Self-Destruct' and with a global tour also upcoming, fans will be looking forward to hearing the new tracks.
The album will drop on Friday, April 14, but a number of special 'listening parties' will offer a sneak preview the day before, including videos to go along with each of the 12 tracks.
Here's everything you need to know to become one of the first to hear what the band have been up to since staring work on the record in 2019.
When are the listening parties being held?
All of the listening parties will take place on Thursday, April 12. The screenings start from 7pm.
'72 Seasons' will be aired in surround sound exclusively for cinema audiences and there will also be commentary from the band about the songs – including first single 'Screaming Suicide' and recording process.
What Scottish cinemas are taking part?
Here are all the Scottish cinemas who will be hosting listening parties, along with the time they will start.
Cineworld Aberdeen Union Square – 7.30pm
Odeon Edinburgh Fort Kinnaird – 7pm
Vue Edinburgh Ocean Terminal – 7pm
Vue Edinburgh Omni Centre – 7pm
The Cameo, Edinburgh – 7pm
Cineworld Edinburgh – 7.30pm
Cineworld Falkirk – 7.30pm
Cineworld Glasgow Silverburn – 7.30pm
Cineworld Glasgow Renfrew Street – 7.30pm
How do I get tickets?
What's the tracklisting for the new album?
Here are the 12 tracks you will hear at the listening parties: