Chris Burdon, who grew up in St Andrews in Fife and trained with the BBC, was part of the Academy Award-winning team who collected the best sound award for their work on Top Gun: Maverick.
Burdon had the key role of re-recording mixer on the long-awaited sequel, which saw Tom Cruise reprise his role as naval fighter pilot Maverick.
After collecting his award, Burdon told the BBC that he was growing up in St Andrews at the time Oscar-winning film Chariots of Fire was being filmed in the town.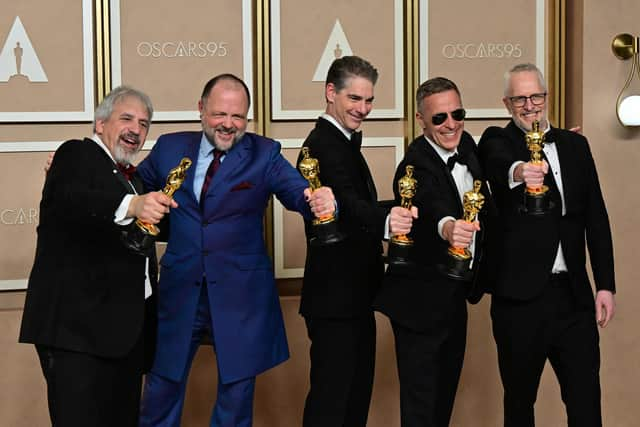 Burdon also worked on the hit Irish film The Banshees of Inisherin, which was nominated for nine Oscars, but lost out. He was previously nominated for an Oscar for his work on the Tom Hanks film Captain Phillips in 2013.
His other previous credits include the Scottish epic Outlaw King, Mission Impossible: Fallout, King Arthur: Legend of the Sword, X-Men: First Class, Kick-Ass, Vera Drake, Children of Men, Anna Karenina and Philomena. In an interview before the release of Top Gun: Maverick, Burdon said: "A re-recording mixer is typically at the end of the audio chain for making a TV programme, documentary, film … anything with sound married with picture really, and responsible for balancing any elements of sound within that project.
"Re-recording mixer takes responsibility for the balance, the level and so many aspects of the sound and it's at the end of the chain, basically.
"You have the units of sound staff throughout a whole project – the recordist on location, super important, then it goes via the picture department cutting the film and then sound editorial gets on board.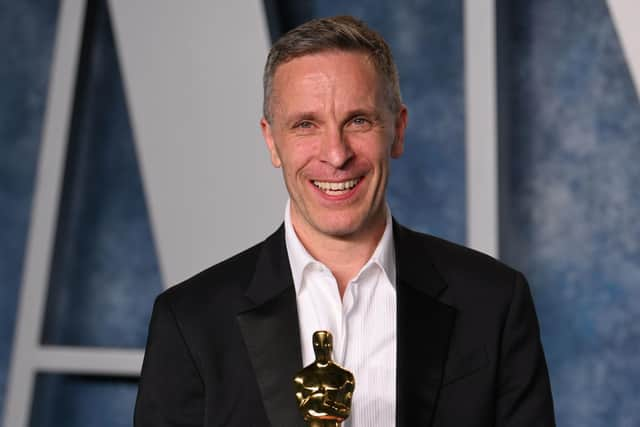 "It's my responsibility, with a lot of people telling me what to do and asking me what to do, to get the final balance of all those elements.
"You get a lot of the tension of a project being concentrated at the last moment, in a dark room with a lot of people around, and it's not always just that you're doing the final sound – it's often the final picture is being put together as well."