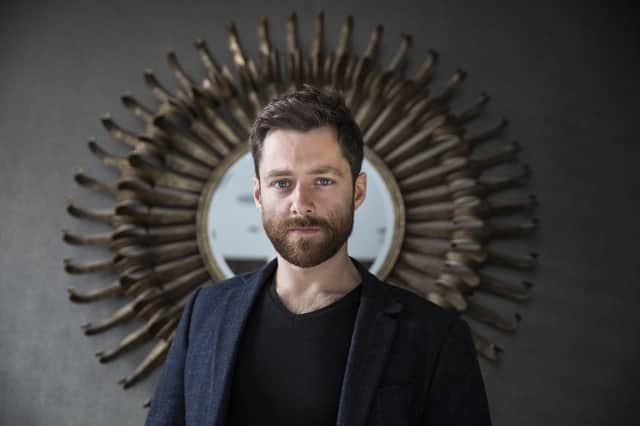 The Glasgow-born actor, who plays Roger Mackenzie in Outlander, will start filming the new adaptation of Sir Ian Rankin's novels next month. He was revealed as the new Rebus as first details of the storyline for the first series of the reboot, which is being made by drama producers Eleventh Hour Films for the Viaplay streaming platforn, were revealed.
Rankin will follow in the footsteps of actors like John Hannah, Ken Stott, Brian Cox, Ron Donachie and Charles Lawson when he portrays Rebus. Most recently, Taggart star John Michie played Rebus on stage in a brand new play by Rankin, which was launched in London.
Rankin, who started his career starring alongside Robert Florence in Burnistoun, has previously starred in the TV dramas The Replacement and Trust Me.
His theatre work includes Black Watch, the hit play by Gregory Burke, who is adapting Rankin's books for the new series, which will depict Rebus as a recently demoted detective in modern-day Edinburgh.
The actor said: said: "I'm thrilled to be taking on the role of Rebus. I'm a big fan of the series and Sir Ian Rankin. I feel very lucky to be given the honour of bringing such an iconic Scottish character back to TV screens and will give all I have to do it justice."
An official announcement on the casting of Rankin said: "The compelling new story follows 40-year-old police detective John Rebus (Richard Rankin), who finds himself at a psychological crossroads following an altercation with an infamous Edinburgh gangster.
"At odds with a job increasingly driven by corporate technocrats, involved in a toxic affair he knows he needs to end, and all but supplanted in his daughter's life by his ex-wife's wealthy new husband, Rebus begins to wonder if he still has a role to play – either as a family man or a police officer.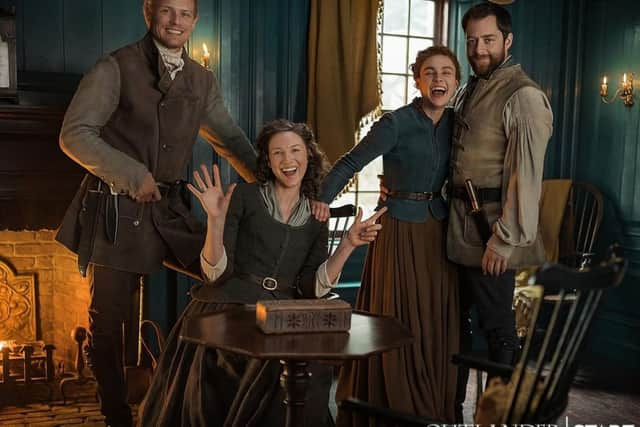 "In a world of divisive politics and national discord, does the law still have meaning, or is everyone reverting to an older set of rules? And if so, why shouldn't Rebus do so too?"
Sir Ian Rankin: "Rebus has been a big part of my life for a long time now and to work with Gregory Burke to create a new story that sees him navigate life as a younger man in a contemporary (and ever-changing) Scotland has been a truly fascinating process.
"I'm very much looking forward to watching Richard bring the character to life – he's the perfect fit for the role, and not just because we coincidentally share the same surname!"
Filippa Wallestam, Viaplay's chief content officer: "To have such a famous character spearheading Viaplay's original storytelling in the UK is a privilege.
"We're delighted to have the brilliant Richard Rankin onboard to portray Rebus and all his complexities. I have no doubt that viewers are in for a treat."
Eeventh Hour Films chief executive Jill Green saidL "Eleventh Hour Films were thrilled when Richard agreed to do this fresh version of 'Rebus', realised in a compelling and authentic way by Gregory Burke. "We're really pleased to be working with Viaplay, bringing this contemporary version of Sir Ian's brilliant character to diehard fans as well as new audiences."