The actor will follow in the footsteps of Scottish actors John Hannah, Ken Stott, Brian Cox and Ron Donachie when he takes on the role next month in a brand new production.
Rebus: A Game of Malice, which will premiere in Hornchurch, is the second Rebus play Rankin has worked on. The previous production, Long Shadows, saw Donachie replace Coronation Street star Charles Lawson after the Northern Irishman suffered a stroke.
The High Life star Forbes Masson, Emmerdale star Billy Hartman and Call the Midwife star Emma Noakes will appear alongside Michie in the new Rebus play.
The play, which will be launched at the Queen's Theatre in Hornchurch, is set in the aftermath of a lavish Edinburgh dinner party, when the host instigates a game to solve a murder mystery in a stately home, among six guests - including John Rebus - who all have secrets of their own.
Further touring dates are yet to be announced for the new show, written with Simon Reade, which has reunited Ranking with director Robin Lefevre, who also worked on Long Shadows.Michie, 66, became a household name in Scotland playing detective Robbie Ross in Taggart from 1998 until its run ended in 2010.
He also had a long-running role as Guy Self in Holby City before the medical drama finished earlier this year.
Born in Burma, Michie was brought up in Edinburgh and developed an interest in acting after working as a stage-hand at the city's Traverse Theatre.
Michie was honoured at the Critics' Awards for Theatre in Scotland in 219 for his role as a haunted fire service chief in The Mack – a play inspired by the two devastating fires at the Charles Rennie Mackintosh-designed Glasgow School of Art building.
Michie said: "This play dives into an Edinburgh social scene that I know well and doesn't come up for air for two hours of intrigue, tension and drama.
"I cannot wait to get stuck into the mind of John Rebus and the effortless, electric writing of Ian Rankin and Simon Reade."
Rankin added: "This is as twisty and fun a tale as I've ever spun. With a cracking cast, it promises to be a dynamite night at the theatre."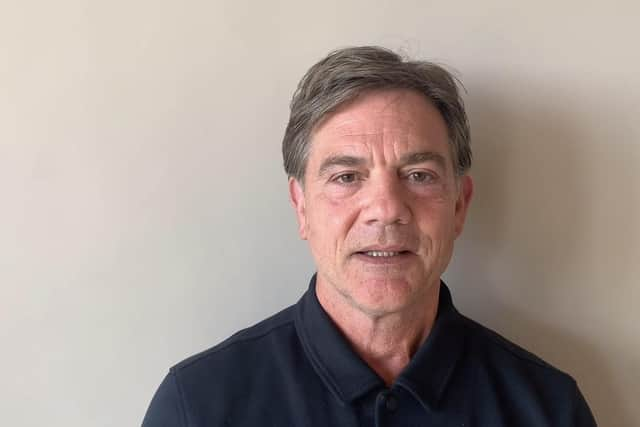 It will be premiered from 2-22 of February ahead of filming getting underway on a long-awaited new Rebus TV series set in modern-day Edinburgh, which will reimagine the character in his thirties. The cast is yet to be revealed for the show, which is being made for Scandinavian streaming service Viaplay.
Rankin, who worked with Brian Cox and the National Theatre of Scotland to create a Rebus short film two years ago, launched his 24th novel featuring the character, who is now retired in his books.
Discussing the various versions of Rebus which he has been working on recently, Rankin said: "They're all different manifestations of this archetypal character. You can have any number of actors playing Poirot or Wallander.
"People are fine with it as long as there's a strong story and there are characters you become passionate about or are interested in, or want to spend more time with them."