William Wallace rap musical to explore iconic hero figure's legacy in Scotland
He is one of the most iconic and heroic figures in Scottish history – who famously inspired an Oscar-winning movie.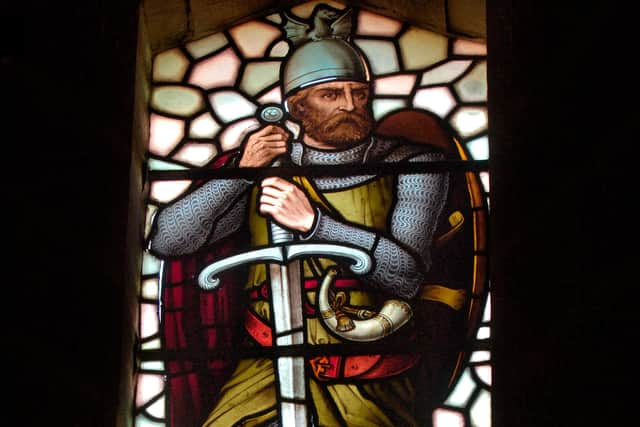 Now Scotland is set to get its own 21st century William Wallace stage show, which will see key players from the 13th and 14th centuries engaging in rap battles.
West End producers are working with a leading Scottish theatre-maker and one of its most successful hip hop stars on an "original rap musical" which is expected to get its world premiere in the shadow of the Wallace Monument.
Creative Scotland, the Scottish Government's arts agency, is funding the early development of the show, which is hoped to tour venues around Scotland in 2022 after it launches at the MacRobert Arts Centre in Stirling.
The show is expected to examine how the story of Wallace, one of the main leaders during the Scottish Wars of Independence, has influenced modern-day "masculinity, identity and nationhood" in Scotland.
But it will also tackle the "myths" surrounding Wallace, whose depiction in Mel Gibson's blockbuster movie horrified many historians, and even question whether he ever actually existed.Playwright Rob Drummond is creating the show with hip hop rapper and songwriter Dave Hook, who performs and records as Solareye. It is being developed with Selladoor, the theatre producers founded by Stirling-born David Hutchinson, which has offices in London, New York and Bangkok.
Drummond, who worked with Selladoor to turn The Broons comic strip into a stage show in 2016, wrote a play partly inspired by the story of Wallace at the Arches in Glasgow during the week of the 2014 independence referendum.
Drummond said: "I've got unfinished business with William Wallace. I find it fascinating that he's a man there there's actually very little evidence about, who probably existed but the details about him are so sketchy, yet some people have based their whole national identity on him.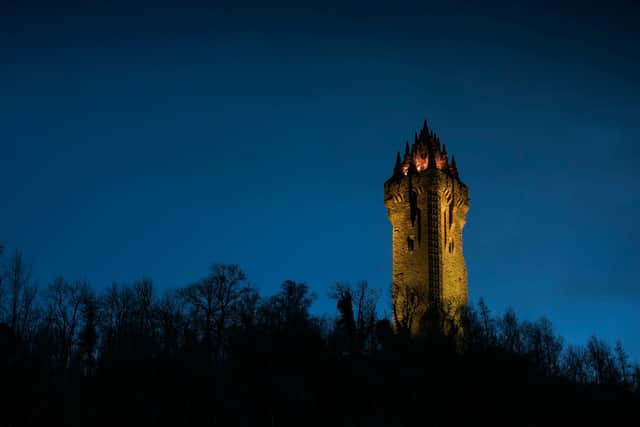 "The show we're working on is looking at masculinity, identity and nationhood in Scotland through the prism of the story of William Wallace. We've got this specific thing in Scotland about 'you've got to take a drink, you've got to have a fight, you've got to swear a lot.'
"The show is about young Scottish men. People forget how young these characters were. It's crazy to think Wallace was in his early twenties when he first came on the scene.
"Talking to a youthful Scottish audience about that is really interesting to me. Hopefully the cast will be very young to illustrate in a very raw way how young these historical characters were when they were murdering and pillaging. It was just completely normal in those days to kill someone."
Drummond said he was carrying out extensive research on Wallace and consulting various world-leading historians on his life, but insisted he was not writing "a history play."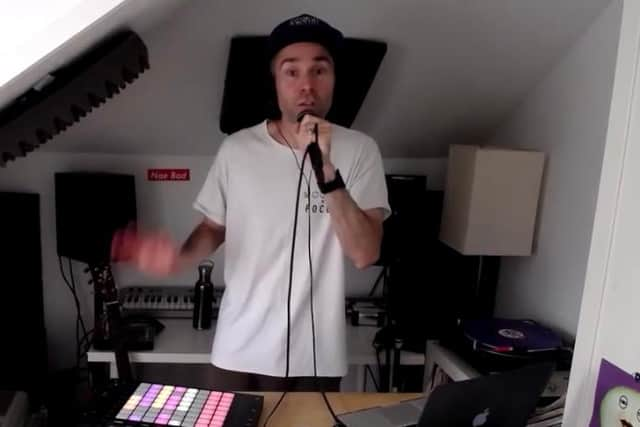 He said: "We're going to be asking whether Wallace really existed, where it would matter if he didn't and what is it to be Scottish. It's quite a provocative approach, because most people would say Wallace did exist, but I'm questioning whether he did and asking whether he is an invention for people to rally around for Scottish independence.
"Scottish independence doesn't hugely interest me now. What interests me more is the idea of identity and what it is to be Scottish.
"For some people, it is vital for their sense of self. I'm not passionate about it either way, but I'm interested in people who are.
"This show is about people who were so passionate about it that they literally wanted to die for it. The fact that it is still an issue is just amazing.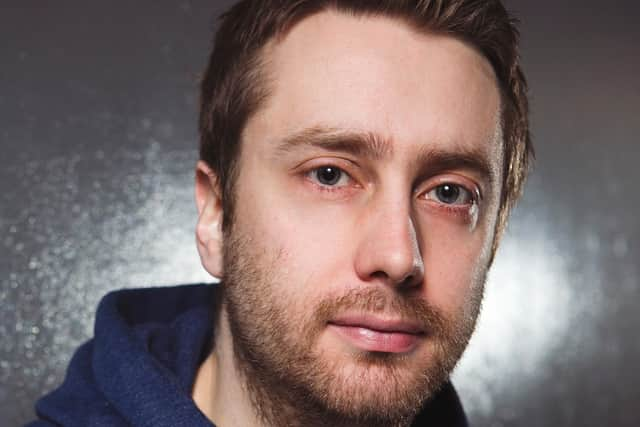 "The juxtaposition of a contemporary Scottish audience with this myth/history is just perfect."
Wallace is being developed in the wake of the huge success of Hamilton, the Broadway and West End hit which uses rap and hip hop to tell the story of one of the founding fathers of the United States.
Drummond said: "It was actually Selladoor that suggested working with Dave Hook. I wasn't certain about doing it as a musical, I'd never really thought about that, but when I listened to his stuff he had such a unique Scottish voice I thought it would be absolutely perfect for this story.
"Why wouldn't Selladoor have their eye on Hamilton and what is working in the theatre world? But I've not seen it and I'm not going to because I don't want to be influenced by it. All I know is that when I heard Dave Hook's music it really fitted the show we were trying to make as he has a contemporary Scottish voice."
Julie Ellen, artistic director at the MacRobert, said: "There's such a natural affiliation between us, the Wallace Monument and the Wallace story, so we were delighted when Sellador approached us. We've been looking for the right opportunity to bring our strengths together and this show is just perfect."
Hutchinson said: "We're extremely excited to be working with Rob Drummond, Dave Hook, the Macroberts Arts Centre, and Creative Scotland on bringing the most famous of Scottish heritage stories to the stage in a brand new adaptation for a modern-day Scotland.
"Rob and Dave represent the extraordinary talent available in home-grown Scottish writers and we're delighted to have formed this fantastic partnership for this project."
Dr Femi Folorunso, theatre officer at Creative Scotland said: "The creative innovation and artistic promise at play in the retelling of one of Scotland's great historical heroes through the medium of rap and theatre is truly ambitious. With an impressive track record for producing audience experiences that challenge conventional forms, and two highly regarded artists, we're excited to be supporting the development of Selladoor's newest work."
A message from the Editor:
Thank you for reading this article. We're more reliant on your support than ever as the shift in consumer habits brought about by coronavirus impacts our advertisers.
If you haven't already, please consider supporting our trusted, fact-checked journalism by taking out a digital subscription.
Joy Yates
Editorial Director
Comments
 0 comments
Want to join the conversation? Please or to comment on this article.