Gumball Rally: Legendary event brings huge crowds to George Street in Edinburgh
The legendary Gumball rally has hit the centre of Scotland's capital, bring cars and superstars to George Street.
They arrived today, ahead of the flag drop on Sunday morning to mark the start of the six-day drive from Edinburgh to Montenegro. In a host of vehicles ranging from custom classics to futuristic hypercars - from Bugattis to the Kurupt FM Mobile.
The 24th annual event has closed part of George Street this weekend with big crowds expected over the weekend.
The teams are headed by celebrity couple, Maximillion Cooper, founder and host of Gumball 300, and his Grammy-winning wife, US rapper Eve alongside many Gumball favourites which include rappers and influencers.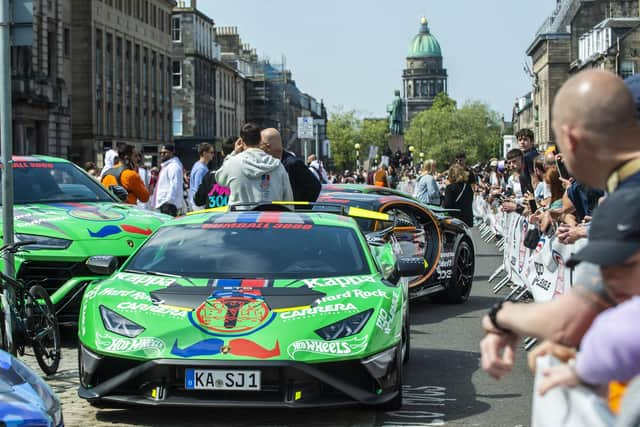 The line-up includes UK presenters Michael Dapaah & Yung Filly, US rap legend Bun B, UK grime legend Dizzee Rascal and Grammy-winning US producer Dallas Austin. Social media and eSports superstars will join influencers DailyDrivenExotics, Shmee150, Mat Armstrong, Mark McCann, Pitstop Podcast and more to share the adventure through their channels to over 400m combined followers.
The official welcome party is planned for Edinburgh Castle on Saturday evening, and a special guest will wave the start flag back on George Street at 11:00am on Sunday to signal the start of the first leg which will take the teams to to Ripley Castle in Yorkshire and onto London.
The event raises money for the Gumball 3000 Foundation to support a variety of youth-based projects in low-income communities.