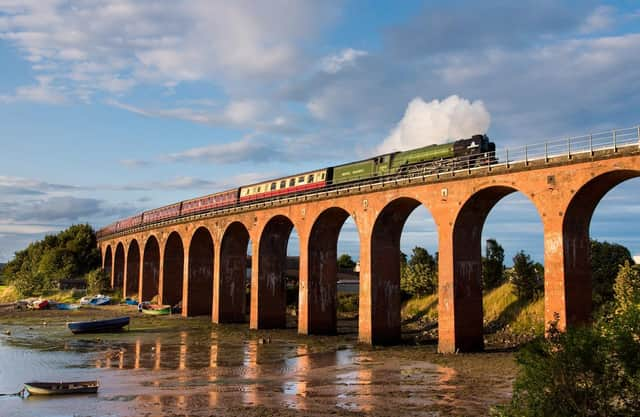 21st Century Steam has put together a packed season of adventure for those in love with the nostalgic era of steam but who also love the finer things in life.
Old world luxury meets fine dining, coupled with some of the best views on Scotland, are on offer as you get on board The Aberdonian tours from Edinburgh or The Clyde Aberdonian tours from Glasgow.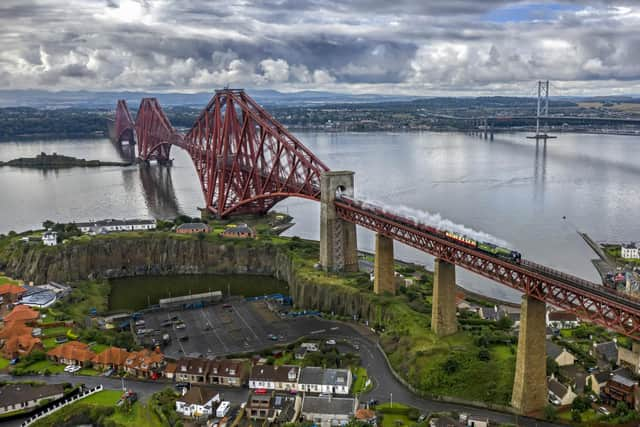 The adventure begins the second you arrive on the platform and see Tornado steaming at the front of the train. Then step on board for a hit of nostalgia as you nestle into the recently refurbished carriages. Trains departing from Edinburgh go over the Forth Bridge, the iconic red structure synonymous with Scottish engineering landscapes, before traveling along the stunning Fife coast and north towards Aberdeen. For Glasgow departures, the route crosses the central belt via Stirling, heading for the granite city.
Tornado is, itself, an engineering marvel, where old meets new … it may look like a vintage train, but it was built in 2008. It's a bit of a TV celebrity too, having been seen in Paddington 2 and Top Gear, as well as having pulled the Royal Train.
Thanks to modern metal underneath the vintage cloak, it's the first steam train to reach 100mph since the 1960s.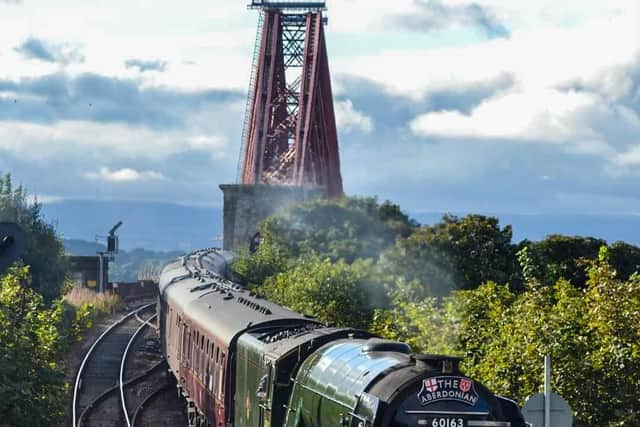 Sumptuous surroundings deserve the full package … you can add on a premier dining deal with silver service waiting staff serving up food cooked by elite chefs. This option includes a full Scottish breakfast in the morning and a four-course meal on the way home.
If you want your historic day out to be packed with extra flavour, you can add on some off-train excursions … how about a visit to Drum Castle, a 700 year-old estate with tales of Jacobite adventures overlaid with the scents of a fine rose garden.
Or, if you like your trip to be a little more spirited, then a whisky tasting tour of Scotland via CASC can tickle your palate with some of the finest malts from around the country.
What dates are on available and what does it cost?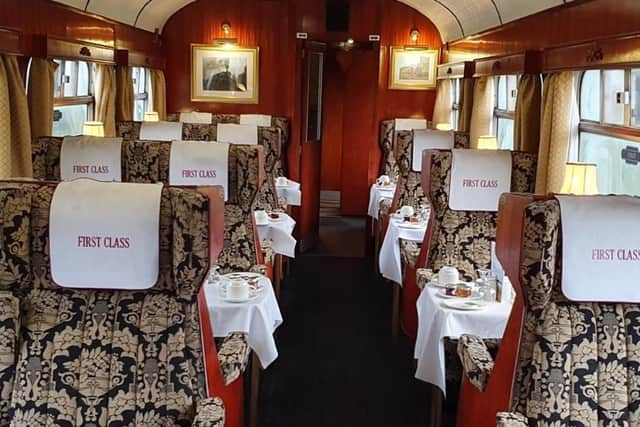 With prices starting from just £99 per person, you can book Edinburgh departures on on Thursdays July 20 and 27, Saturday July 29, Saturday August 19, Thursday, August 31, Thursday September 7, and Saturday September 16.
The Clyde Aberdonian is available on Saturday, July 22, and Thursday, September 14.
Tickets are expecting to be very popular this year. Make sure you book your seat on this luxurious glimpse of yesteryear by phone with the friendly team on 01325 488215 or online at 21stcenturysteam.co.uk